5 Skin Tips For Sensitive Skin By 34 Year Old Marketer Turned Skin Ambassador
In this article Eileen shares her top 5 tips for caring for your sensitive skin, with the products she most recommends to care for it.
1. Avoid Common Eczema Triggers

Eczema can be triggered by multiple factors, avoiding these will help keep the skin calm.
The most common triggers which should be avoided are scratching, stress, itchy clothes and high temperatures. Avoiding these will help to reduce aggrevation and keep the skin calm.
2. How to Care For Excema

Eczema prone skin is very sensitive so it should be strengthened any way possible. If you have a breakout use a wet wrap to help keep the skin moisturised. Using a detergent/fabric softener and soaps that won't irritate the skin is also important. Two products to consider are 'Seventh Generation Natural Laundry Detergent' and 'Purex Natural Elements Laundry'.
3. Find The Cause to Your Eczema

There are a number of things that can cause eczema so each individual needs to find what the underlying cause is for them.
Common causes to eczema are food allergies, hormone imbalance and chronic stress. If you haven't already it is worth seeking medical advice to find out whether you suffer with any of these.

Once you find the cause of your eczema you will be able to take actions to address it.
4. Skincare For Eczema
When choosing your skincare products look for ones that are alkaline based. Creating an alkaline environment will help improve the health of the cells allowing them to carry out their required functions. All Sönd products are formulated to help the skin maintain an alkaline environment.
Silica is also a beneficial ingredient for eczema. Silica strengthens the connective tissue improving the skins barrier reducing the chances of infection from external elements.
Remember that the best cream for eczema will be able to lock in moisture effectively. Read more about creating a good skincare routine here. More information on products suitable for eczema can be seen here.
Pick a Link
5. Take a Holistic Approach to Skincare

It is important to remember that the skin is an organ like any other in our bodies and it requires holistic care. Living a healthy life with a good diet, getting enough sleep and minimising stress levels will help improve the health of skin.
Pick a Link
Is there a woman out there that hasn't wished she had better skin??
"The whole idea behind our range is to keep our skin in an alkaline state. This is where our cells can function at their best and keep the skin healthy" said Eileen Donoghue founder of Sönd who is a former victim of sensitive skin. Eileen now follows a simple skincare routine where 4 of the products she uses are from her new alkaline range.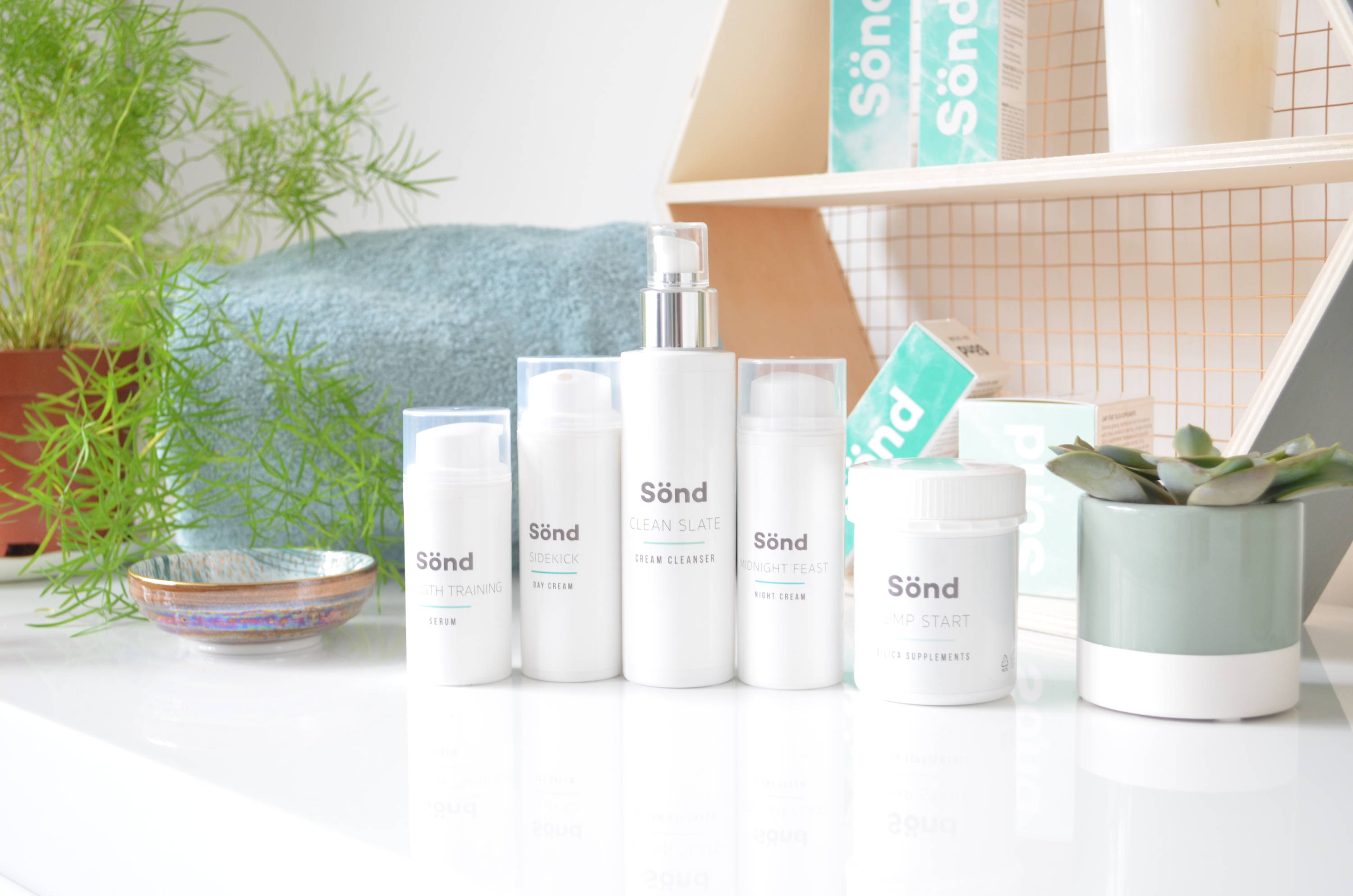 "Our line isn't just another set of products, they take a fundamentally different approach to all other brands in the industry. This is what allows us to achieve results that other products haven't been able to."
Alkaline refers to the pH level. While most skin care products have a lower pH of around 5.5, our range of products have a pH of 7.3 which is just slightly higher than water (p.H 7).
Alkaline products are not a new discovery. From Egyptians bathing in salt lakes up until today, they've been having a regenerating effect on the skin for centuries.
The benefits of an alkaline skincare routine are:
More hydrated: A higher pH means there is more oxygen within a liquid. This increased Oxygen allows our cells to absorb more water.

Glowing Skin: Cells with a higher pH have a higher negative charge, which improves blood flow and helps skin to glow.

Healthier skin: Cells have more energy at a higher pH which allows them to regenerate more effectively producing fresher looking skin.
In The Daily Mail article 'This is what 56 looks like', they reported that an alkaline skincare routine helped reduce skin dryness and has made skin feel baby soft.
Dr. Isabel Sharkar, a naturopathic doctor has been quoted saying that our skin cells need to be in an alkaline environment to be healthy.
Clean Slate Cream Cleanser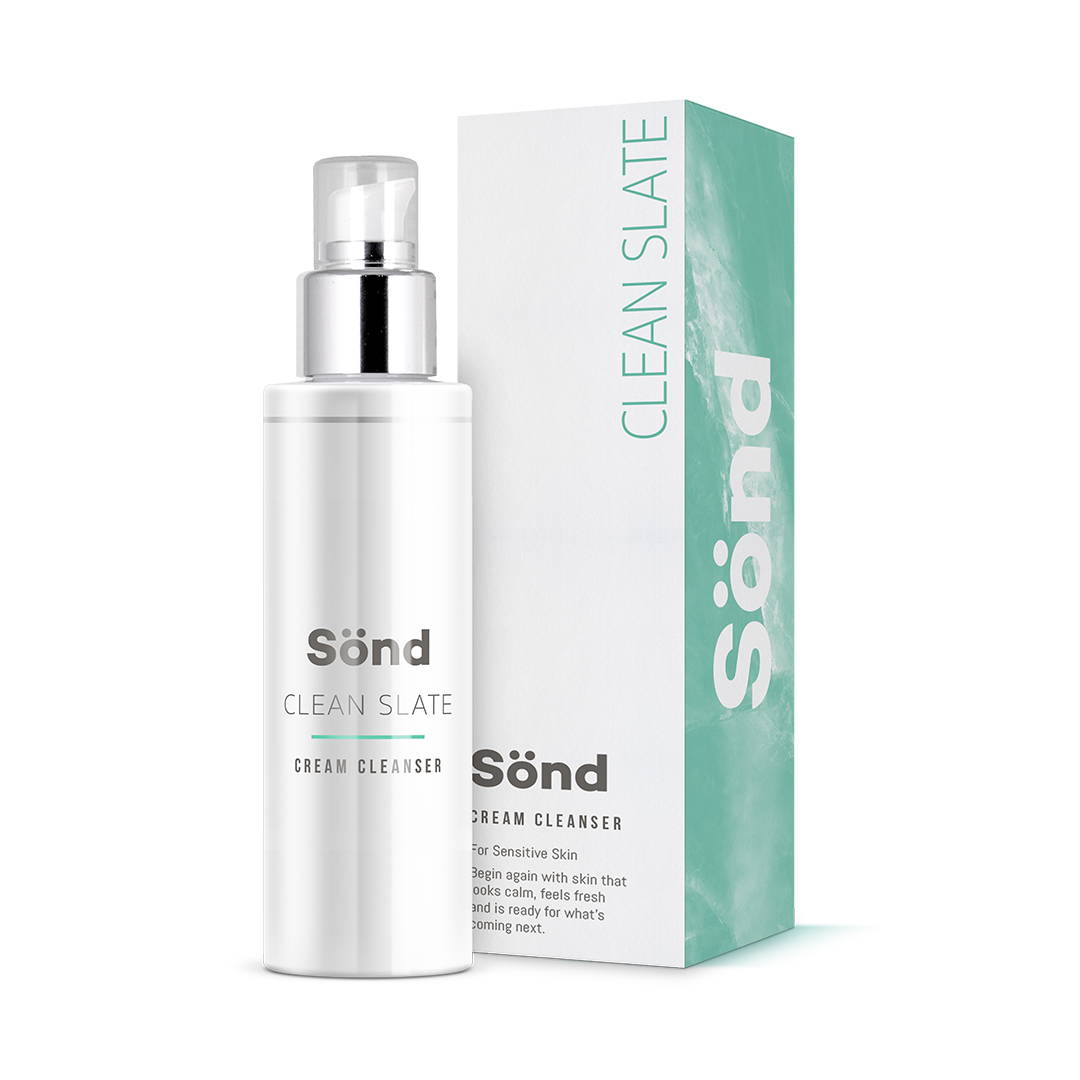 Rebalance your complexion and loft off impurities.
Rebalance your complexionwith this gentle and effective cleansing cream.

Shea and Cocoa butter lift off impurities without stripping away your skin's essential moisture, while extracts of Chamomile and Marigold will soothe and calm your skin for a healthy glow.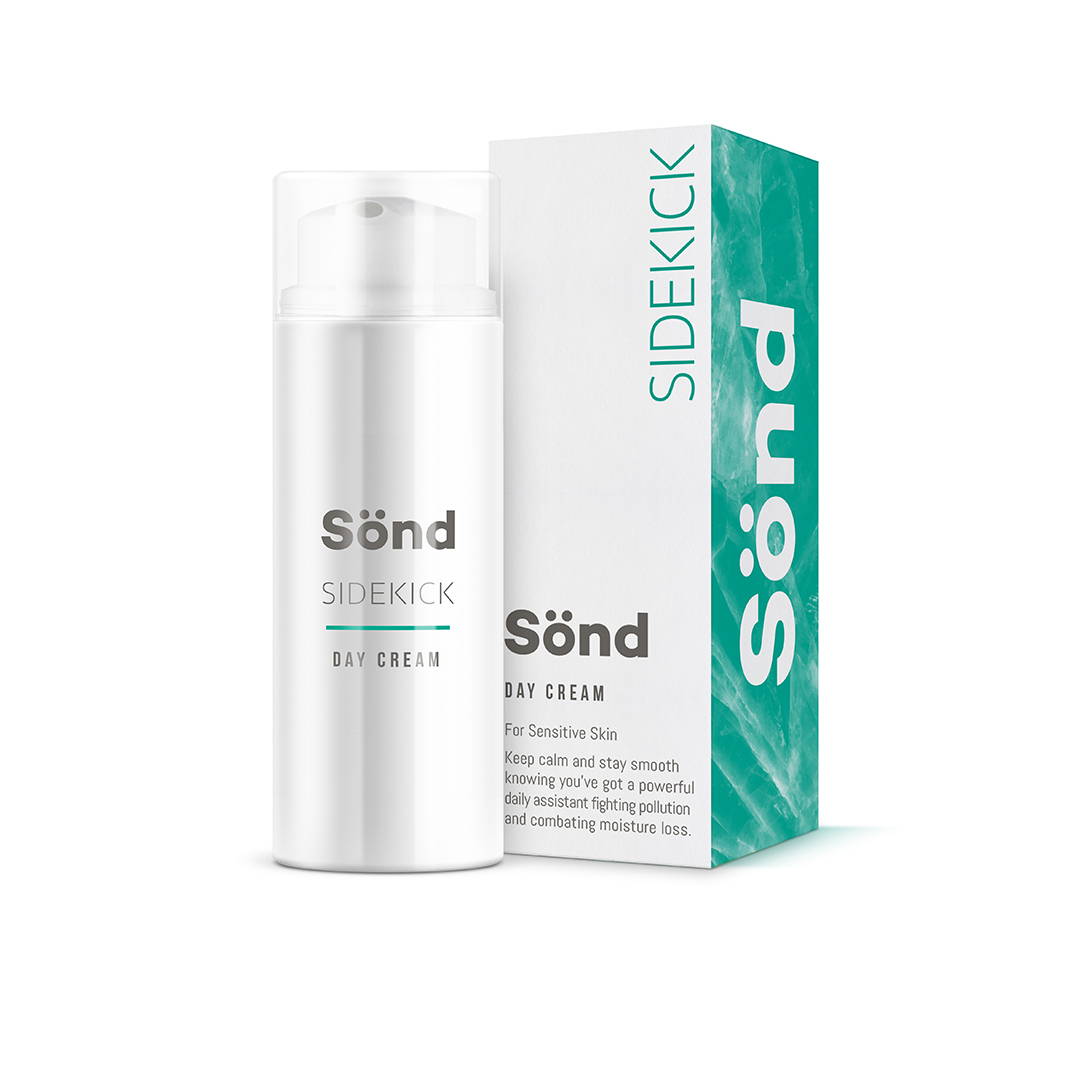 Protection from pollution and reduce moisture loss.
Keep calm and stay smooth knowing you've got a powerful daily assistant fighting pollution and combating moisture loss.

Formulated with Shea Butter, Pomegranate Flower extract, Silica and Pentavitin to moisturise and soothe dry irritated skin and improve the skin's barrier for better defense against further irritation.

Midnight Feast Night Cream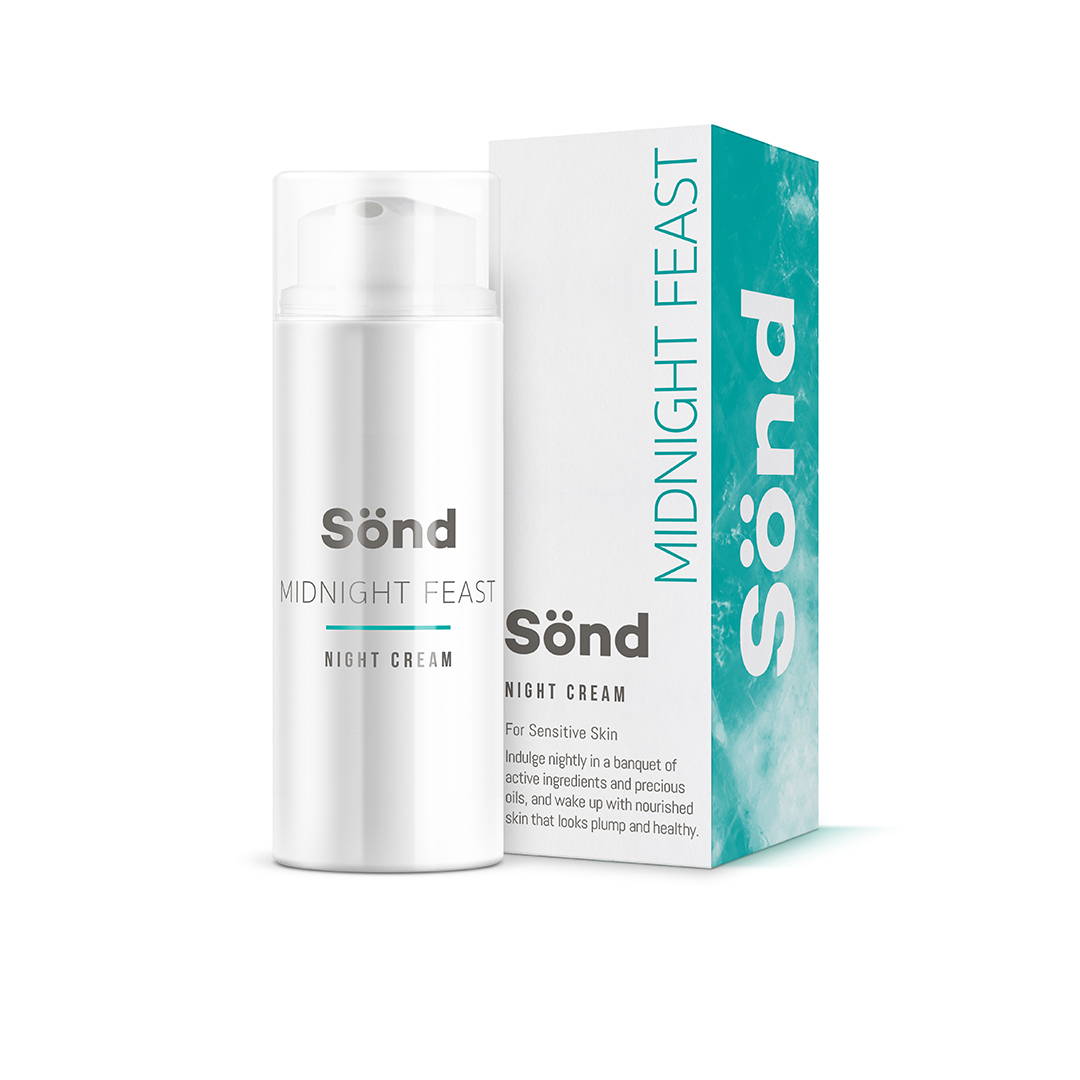 Wake up with nourished skin that looks plump and healthy.
Indulge in a nourishing feast for your skin, with this rich oil night cream containing organic Argan, Coconut and Hemp Seed oil. Active ingredients and precious natural oils intensely nourish the skin while you sleep.

Skin Transformation stories
What people are saying about us....
"Sönd products have really given me hope that I don't need to use harsh, synthetic, chemical-laden products to improve my skin.
I really feel like my skin is on the road to recovery - and it's all thanks to Sönd!" - Colette

"From the very first time I tried the Sönd range I noticed a difference, my skin felt soft and hydrated and it immediately calmed the redness of my breakout.
Within the first week my skin cleared up and I was just left with the odd pimple." - Cathrine
"The products keep my skin feeling clean and fresh throughout the day.


My skin is now a lot clearer and I feel like my skin tone has evened out, some of my red scarring has also decreased." - Emma
"My skin calmed down a lot since using the Sönd products and I have very irritable skin.
My skin now feels soft and glossy to touch and looks very moisturized. I've also noticed that scabs from pimples heal very quickly." - Ieva
"
I honestly never thought I would find a cream so perfect for my skin! (I almost gave up) My skin is far less redder than it has previously been, I noticed the results within a few day, it's almost my normal skin colour again. Perfecto!
"
- Clare
"I LOVE this product...My skin is quite dry so I use it morning and evening, and only after a few days, I can feel the difference. My skin no longer feels tight but plumper.
"
- Julie
"This sidekick day cream has the best name as it will be your sidekick for life! I have acne prone skin but this cream has helped so much! I love it as a makeup primer. Keeps my skin hydrated all day and makes my makeup last 13+ hours ❤❤❤
"
- Natalie
"This moisturizer leaves my skin feeling so soft and hydrated throughout the day. I have combination skin and it has helped to balance and calm it as well as keep it nourished.
"
- Cathrine